MANAGED IT SERVICES
Flat monthly cost, no hidden fees, and 0% downtime are only few of many benefits with our New York managed IT services. Powered by the best-of-the-breed IT specialists, your IT infrastructure will be at peak performance at all times. We're award-winning NYC MSP and trusted provider you've been looking for.
IT SUPPORT
To successfully run your business, you need a reliable team of IT Support technicians and engineers available at your fingertips. Hassle-free and easy to reach New York IT Support will ensure smooth sailing and without unnecessary interruptions. IT Support for your end-users and workstations, network or servers, rely on us via phone, remotely or on-site whenever needed.
IT SERVICES
Focus on running your business, and let us take care of your technology. With Secure Networks ITC, you'll get premium New York IT services custom-tailored for your business and without breaking your budget. 360 total IT care - IT consulting, computer support and managed IT services. We'll save you time and money.
---
IT CONSULTING
If you're looking for strategic guidance, IT development or just per project consultation, rely on industry certified and experienced IT Consultant to lead the way. We'll analyze and optimize the IT processes, hardware, and software in your company. New York IT consulting covers technology, network, and security consultancy services. We'll ensure your business is humming at 100%.
CYBERSECURITY
The common misconception about small businesses is that they don't need advanced cybersecurity protection, but the truth is most small businesses never recover from cyber-attacks. We'll protect your network against ransomware, viruses, malware and data breaches. Security of your data shouldn't be taken lightly, request a consultation with our senior security specialist and let's build your network fortress.
NIST & HIPAA COMPLIANCE
NIST, HIPAA and DFARS compliance should not be complicated, long or expensive. Our compliance experts help organizations be HIPAA/NIST compliant and follow regulations without headaches. Starting with assessment to full deployment, we'll put together comprehensive and affordable plan to help you be and stay compliant.
Why Choose Us?
Microsoft Partner since 2006
BBB Accredited company with a proven track record
Dell, Lenovo, Cisco, and BitDefender Partner
Instant support response time
On-site, email, phone and chat support
Industry-driven IT solutions
Managed IT Services New York
FLAT RATE. NO HIDDEN FEES. 24/7 COVERAGE.
Secure Networks ITC is a leading New York managed IT service provider since 2006. Rich practice and hundreds of clients proven our tailored managed services best in the industry. What you'll get? Truly unlimited support, management and monitoring utilizing state of the art NOC (Network Operation Center) in the cloud. Monthly flat fees per seat, whether it's a workstation, network-enabled device or server, we got you covered. Our clients' favorite is an unlimited package, but if you're looking to save we do offer limited options. Check out
managed services plans and prices
.
Predictable and controlled spending
Limited and unlimited plans
Month to month contract
Expert-level, 24/7 customer support
Instant support response
No need for in-house IT
IT Support New York
REMOTE AND ON-SITE DESKTOP, SERVER AND NETWORK SUPPORT
New York IT support services for your desktops, servers, and network-enabled devices. Remote and on-site support available. Nowadays, most of the issues are tackled remotely and with our undisputed technical support it's instant, but in case that your internet is down, or hardware failure occurred, we'll be happy to dispatch one of our field technicians at your location of business.
Desktop support includes OS installations, patching, driver and anti-virus installation among others
Server support starts with remote monitoring and maintenance. We specialize in servers migration, backup and data recovery
Network support focuses on security and performance. Fast, glitch-free, and scalable office network is a foundation for reliable IT environment
IT Consulting New York
DESIGN, DEPLOY AND MAXIMIZE IT
A stellar team of New York IT consultants is here to evaluate existing IT, plan the complete or partial transformation of your organization, and finally, implement a new IT strategy to processes and technology. Let us create a sustainable strategy to reach all business goals. IT consultancy encompasses security, technology, and network consulting services to cover everything you need for business growth, today and in years to come.
A full analysis of office network and operations
Consulting about hardware, software, and licensing
Do more with existing network and computer systems
Stay competitive
Reduce IT cost
Address and improve performance
IT Services New York
CLOUD COMPUTING. NETWORKING. BACKUP. RECOVERY Secure Networks ITC provides IT services you can count on. We have expertise in managed IT services, remote and on-site tech support, cloud computing, cybersecurity, networking, backup and data recovery, desktop and server support. Don't waste valuable time, partner with us, and benefit from premium New York IT services.
HOW WE CAN HELP?
We can offer phone, remote and on-site New York IT Support
If you're not happy with your in-house IT team, IT Consultant, Managed IT Services Provider, or simply you're looking to start fresh. You need IT Partner that understands you and has what it takes. We'd be honored you try us first and see firsthand what real IT should be. We bet you've never experienced this level of IT support before.
Our goal is that you don't need to call us. We'll take care of your desktops, servers, and network, so you don't have to. Focus on your business and day to day and stop worrying about IT. We'll follow along with no downtime.
AWARD-WINNING IT CONSULTING IN NEW YORK
Having a team of Microsoft certified and experienced IT technicians and engineers under your fingertips will provide flow for your business and smooth operations. For the past 15 years, we've been providing IT support in NY, and we've noticed a gap between support and sales teams. Each team tends to focus on either technical or sales side, without a deep understanding of your business model, thus creating an unnecessary disconnect, further wasting your time and energy. Our IT technicians and engineers will keep your end-users happy while consultants will assure business continuity with proactive planning on infrastructure improvements.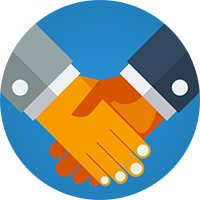 Rich Business Experience
Secure Networks ITC has been providing computer consulting and support for small and mid-sized businesses of various industries for more than 15 years.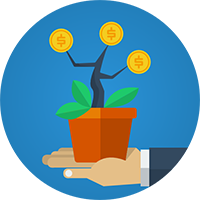 More IT at Better Price
We have simple options to choose from, not to mention prices that other New York IT Support companies only dream about.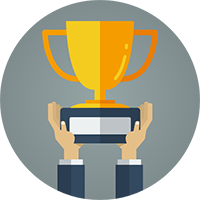 Leading New York IT Services
With hundreds happy customers under management, we know how to work your IT for success.
COST AND STRESS SAVING PLANS
Expenses are the most crucial for every business. And we understand that. Knowing your budget is a great stepping stone towards building a stable and long-lasting infrastructure that complements your business operations. Did you know that the average pay of an IT technician is more than $68k per year? But that's the only tip of the iceberg. Ask yourself, how much work really can be done by one person? Having dedicated technicians and engineers will bring peace of mind knowing whenever you need them, they're around. Our teams consist of L1, L2, and L3 technicians for basic technical challenges, and further expanded to system administrators and system engineers for more demanding projects. So you won't be getting a single technician with limited knowledge, but a team of technicians, administrators, and engineers with a combined experience that will tackle any obstacles without downtime whatsoever!
PARTNERING UP TO INCREASE EFFICIENCY
Doing everything alone is not the way to go when you need such vast knowledge. That is why we partnered up with the leaders in IT. Dell and Lenovo Partners provide best in business hardware, Microsoft and VMWare for software, while Bitdefender along with Avira will help us strengthen your security.
Secure Networks ITC - the Best New York Managed Service Provider

Bending technology for super productivity and business continuity
We're New York Managed IT Services Provider and leader in our field. We pride ourselves with 15+ combined experience in providing a unique approach and experience when it comes to IT Support.
We love technology; we love what we do; we love happy clients, 100% productivity, excellent KPIs, phone support, out of the box thinking, and gadgets. You ask why is this important, and we believe it is because technology passionate people can and will empower your business.
After being this long in the industry, we hear you, and we get your frustration with your present IT, your "IT Guy," your IT Company, or that good friend that is helping you with your computers and servers. We've been thru all this left and right. IT is about technology and running a business more efficiently. Every industry depends on it, every penny counts, every minute that computer or server is down is a disaster, and we get it. You'll find us where no one else wouldn't even think going, that is how far we're ready to go to get the job done.
16 Reasons Why You Need Managed Services
---
See why having permanent access to IT expertise is crucial to help your business grow as rapidly and efficiently as possible.
How to Become HIPAA Certified?
---
Read what standards, security rules, laws, and regulations small businesses need to fulfill to become HIPAA compliant.
---
DFARS in Detail
---
What are DFARS regulations and requirements, who needs it, and how to become DFARS compliant? Learn from the top computer specialists.
NIST Security - Complete Guide
---
Our cybersecurity specialists guide show how to detect, prevent, and respond to the most advanced forms of cyberattacks and become NIST compliant.